Each year, Opportunity Bank organizes the "Servant Leadership Day". The purpose of this event is to provide support to local communities in order to restore, renew or in some other way improve institutions of importance for their everyday lives. This event represent everything that the Bank's Mission and Values stand for, among other things volunteering to help small rural communities where our clients live and work and which are often neglected in terms of socially responsible activities. In addition to donation, we strive to participate in the event ourselves and thus strengthen the relationship with our clients, strengthen the team spirit between all our employees and get to know each other better regardless of our place of work, job position or age.
This year, two institutions were chosen through a public voting organized via Bank's Facebook page. They received a donation in the amount of EUR 5,000 and help from our volunteers. These institutions are: "Čibukovacki partizani", elementary school in the village of Čibukovac and "Vuk Karadzic", elementary school in Mali Suvodol. Both communities actively participated in the voting, sharing the news through local media and inviting their fellow citizens and anyone else interested to vote.
Another result of the high involvement of the residents of these two villages is that the municipality of Mali Suvodol also joined the event together with Opportunity Bank, by providing financial support for the reconstruction of the elementary school.
In August, we volunteered in Čibukovac, and in September in Mali Suvodol.
Funds donated to the elementary school in Čibukovac were used to perform the sports pitch drainage and replace the flooring in the classrooms. During the volunteering campaign, around 40 of our employees, together with the residents of Čibukovac, painted the fence around the school and certain parts of the school building facade. Also involved in the event were school teachers, led by their principal, who were more than willing to end the summer vacation and join us in volunteering and socializing.
Funds donated to the elementary school in Mali Suvodol were used for classroom remodeling, lowering the ceiling and providing thermal insulation so that classrooms would be warmer during winter. The municipality also supported the renovation of the school with an amount of EUR 5,000, which was used to purchase and install new radiators, replace the woodwork and flooring.
And in September we were active again. Around 40 Opportunity Bank volunteers, joined by the locals and school staff, worked hard on the school and schoolyard maintenance by painting the school furniture, planting thujas and painting windows and doors outside and inside. Upon finishing the work, the Opportunity Bank volunteers joined local kids and residents in various sports activities such as playing basketball, football and volleyball.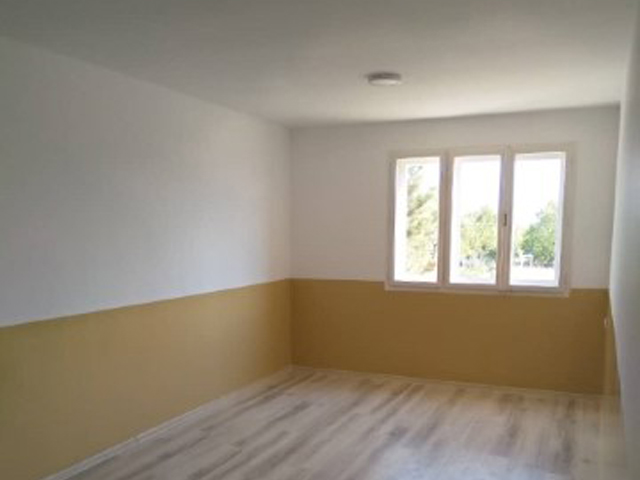 We left Čibukovac, as well as Mali Suvodol, with a lot of joy in our hearts and beautiful memories. We want to thank everyone who took part in this event and everyone who voted on our Facebook page and thus contributed to this event. And next year, we plan to continue in the same manner. Until then, you can follow all events related to Opportunity Bank on our official FB page, YouTube channel, LinkedIn profile or on our website.