Sustainable Development Goals (SDG)
What are Sustainable Development Goals?
The Sustainable Development Goals, also known as global goals, are a universal call to action to eradicate poverty, protect the environment and ensure peace and prosperity for all as part of a new UN global plan for sustainable development.
To support the achievement of sustainable development goals, 3Bank focuses its activities and impact on the following five Sustainable Development Goals: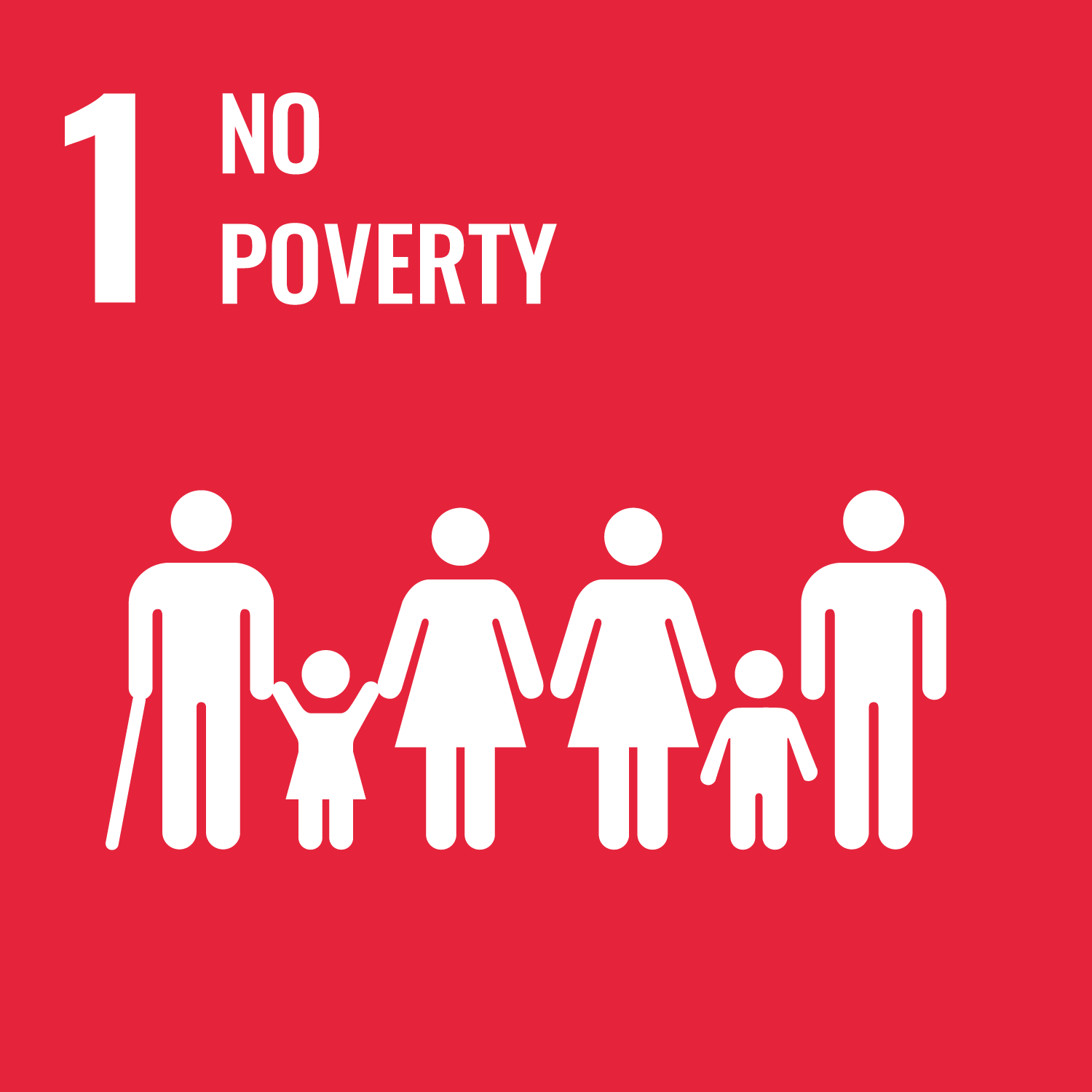 First UN Sustainability goal is to end poverty in all its forms everywhere. In line with this goal the bank supports rural clients, clients with difficult access to banking services and low-income clients.
The zero hunger goal aims to end world hunger, achieve food security and improved nutrition and promote sustainable agriculture. In line with this goal, the Bank finances agricultural households and agricultural production, thus helping to diversify the food market and food availability.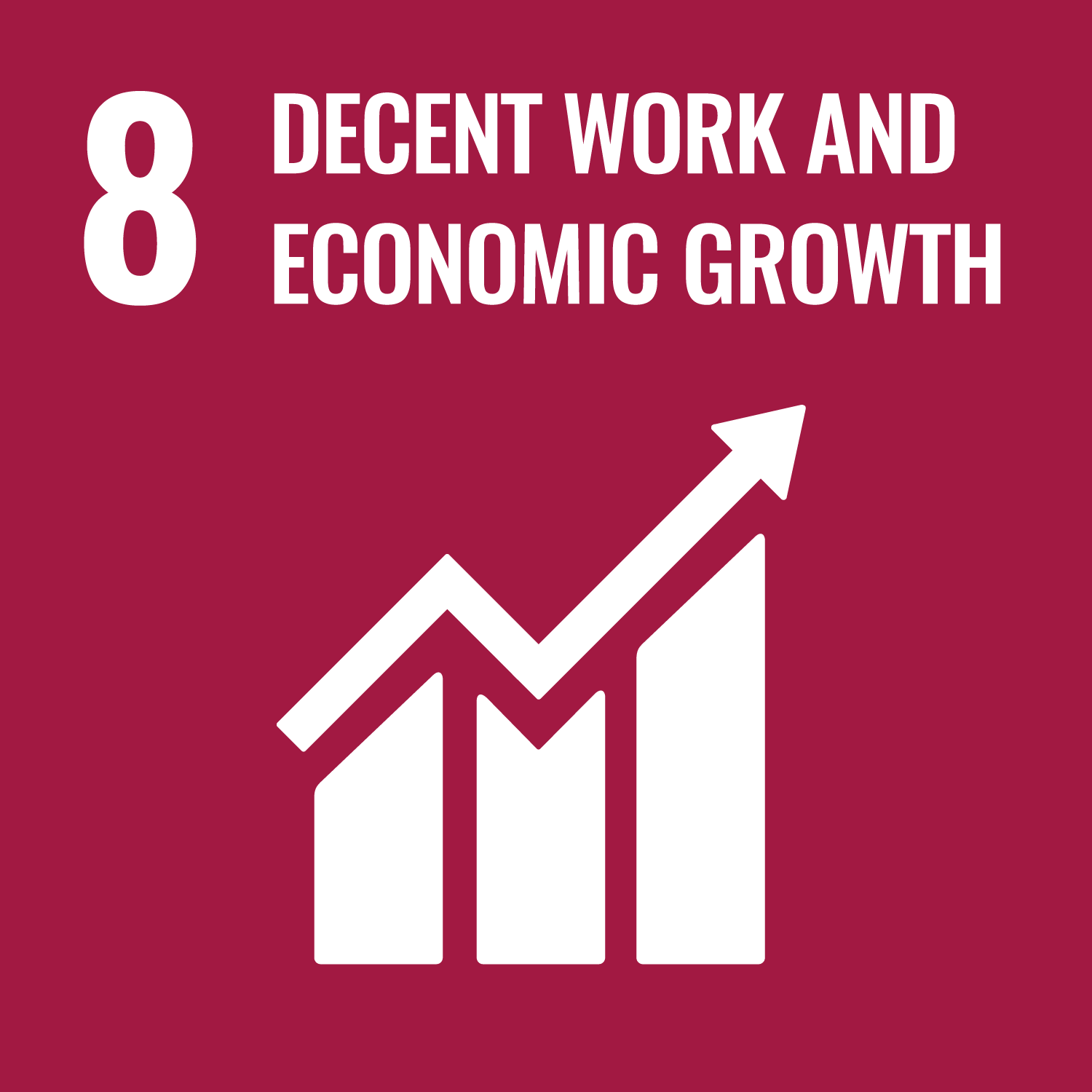 Decent work and economic growth
This goal aims to promote sustained, inclusive and sustainable economic growth, full and productive employment and decent work for all. The Bank finances start-up Entrepreneurs, micro SMEs and agricultural households, which together with regular loans also leads to the growth of clients.
Responsible consumption and production
The Responsible consumption and production goal aims to ensure sustainable consumption and production patterns. The Bank has adopted the principles of reducing overall internal environmental impact, reducing energy consumption (and the use of green electricity), paper, waste and reducing the CO2 footprint.
The climate action goal aims on take urgent action to combat climate change and its impacts. The Bank integrates environmental issues with social, cultural and economic aspects. In the lending process, we take into account aspects of environmental protection. The Bank uses a list of exclusions, measures the impact of the portfolio according to the PCAF standard as well as GABV scores and reports in accordance with GRI principles. The bank is one of the signatories of the GABV 3C Carbon initiative.
General information on structure and impact of 3Bank loans as of Dec 2020:
Dec 2017
Dec 2018
Dec 2019
Dec 2020
ACTIVE PORTFOLIO
Rural clients (%)
71%
74%
75%
76%
Average loan size (EUR)
2,094
2,069
2,030
1,952
Loans under € 1,000 (%)
20%
18%
17%
18%
Loans € 1000-5000 (%)
69%
71%
74%
74%

LOANS MADE TO DATE

Loans made to date (EUR)
472,186,670
558,386,538
655,945,907
728,068,552
Loans made to date (#)
154,953
187,670
225,087
225,740
PCAF is a global partnership of financial institutions that work together to develop and implement a harmonized approach to assess and disclose the greenhouse gas (GHG) emissions associated with their loans and investments. The harmonized accounting approach provides financial institutions with the starting point required to set science-based targets and align their portfolio with the Paris Climate Agreement. 3Bank PCAF report 2020 , PCAF report 2021.
GRI (Global Reporting Initiative) is an independent international organization that helps businesses and other organizations take responsibility for their impacts, providing them with a common global language to communicate those impacts. GRI standards are globally recognized standards for sustainability reporting that enable organizations and their stakeholders to take action and make better decisions that create economic, environmental, and social benefits for all. 3Bank GRI report 2020 , GRI report 2021.