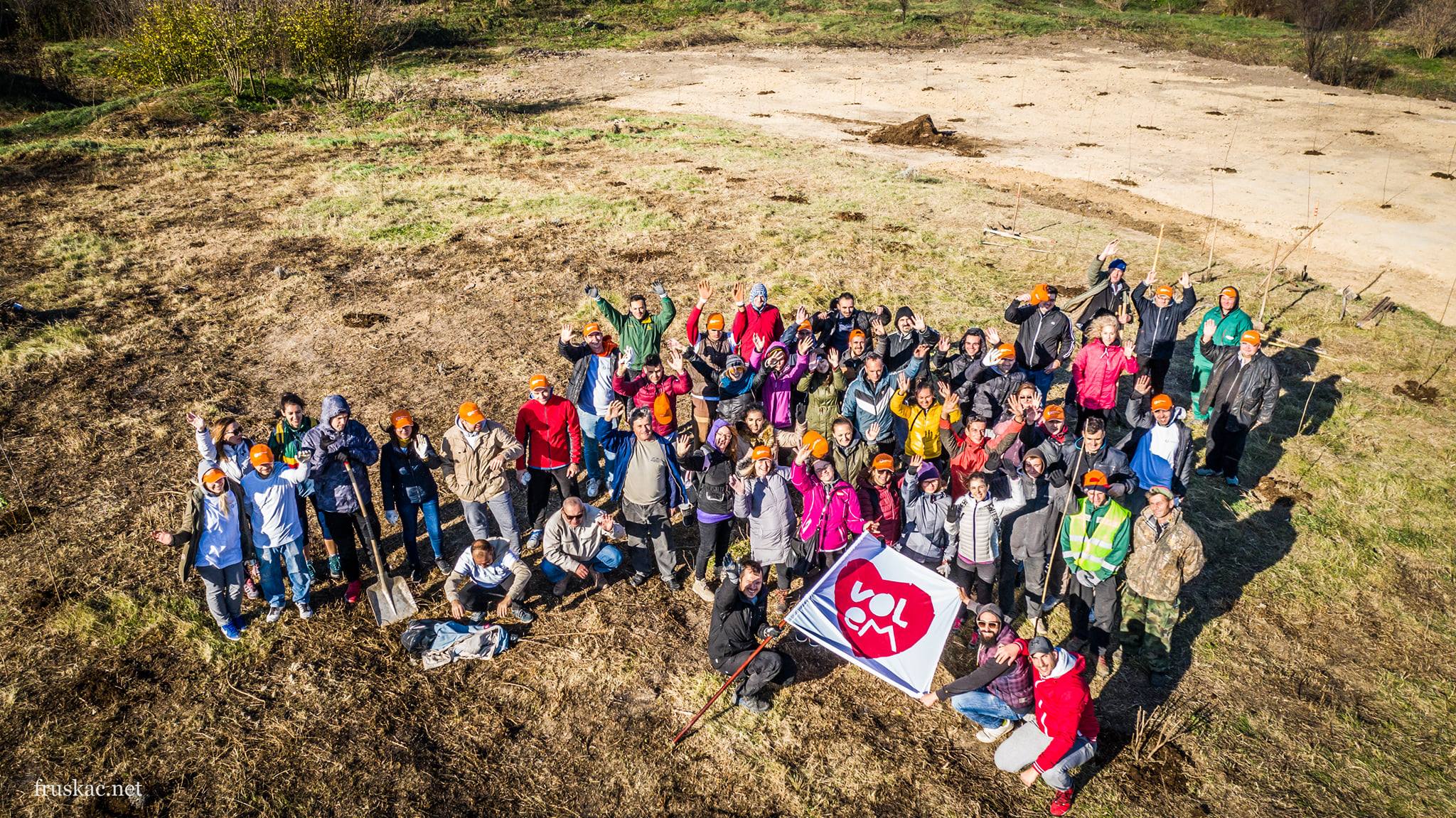 Considering increasingly alarming data indicating that bees and forests are slowly disappearing, and having in mind that Vojvodina is the least forested region in our country, the Bank decided to take part in reforestation project "Wherever you find a nice place, you plant a tree."
On November, 23, around 50 OBS employees joined the members of the Fruškać Association, as well as the other volunteers present, with an aim to transform a derelict site in the village of Erdevik, Fruška Gora, turned into an unofficial landfill, into the "Beehive Forest". Erdevik Municipality and the Beekeepers' Association "Lipa" also participated in the project.
Before planting trees at the site of the old landfill, volunteers have spent a month and a half clearing and preparing the terrain.
Where the former landfill once stood, volunteers planted numerous species of both trees and honey plants.
Opportunity Bank donated seedlings, a weather station and landscaping supplies. The weather station will be linked to the Fruškać website (www.fruskac.net), so the locals will be able to monitor various weather parameters in real time (from humidity of the air, soil, leaves, to the wind direction, etc.), which can reduce unnecessary spraying of crops and fruits, therefore contributing not only to bee, but also general environmental well-being. With the help of experts, the data will be analyzed and then published on the Fruškać website, in order to have as much impact on raising environmental awareness and creating a healthier environment.
Trees and plants planted will not only be a good source of bee pasture, but will provide additional benefits since some species planted on the site have specific favourable properties – to extract poisons and heavy metals from the ground.